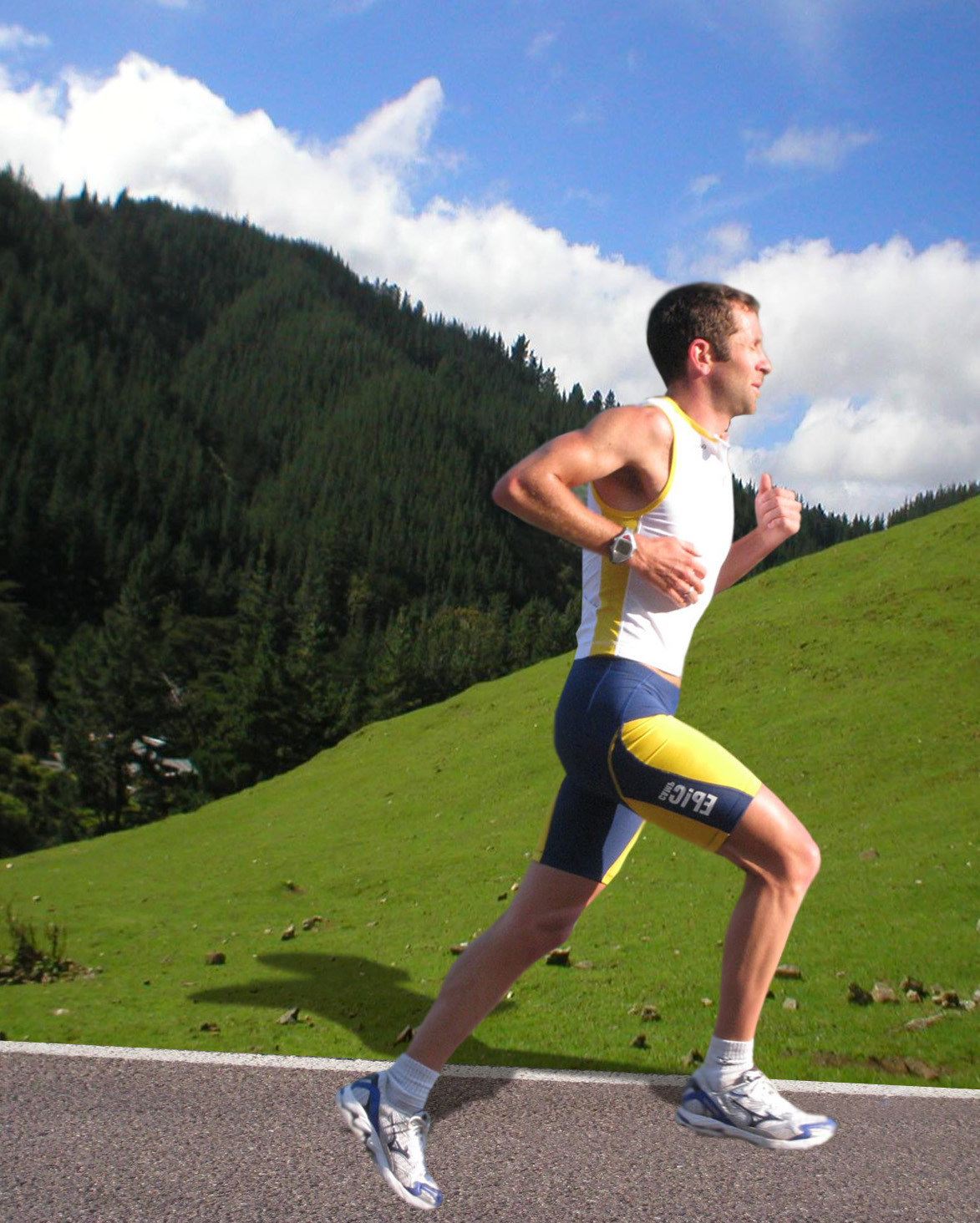 90 Days To Your Best Stride Ever
90 Days To Your Best Stride Ever
                                        By Jerod Craig
As running continues to grow in popularity as a sport, it's important to keep in mind that effective cross-training will improve overall enjoyment of your experience, as well as allow you to continue running longer, faster, better and more fluidly. Pilates is one of the best forms of cross training available. Here are a few quick reasons why.
Breathing
Pilates starts with breathing more fully and three dimensionally into the whole of the lungs. This leads to increased oxygenation of the blood, which in turn helps to prolong muscular endurance during activity, especially when this better breath is utilized during a run or other strenuous form of training.
Increased Core Strength
Pilates enables you to not only better produce force during activities such as running, it also helps you to maintain better posture and control to maximize the forces you produce while you are active. Improved overall stability is another added benefit of having more core strength. This can mean less overall soreness after training; especially in the hips and back as well as helping to minimize your risk of injury to these areas.
Corrects postural imbalances, which helps reduce the risk of injury
Along with better breath patterns and core control/stability you will also notice that as you progress your body starts to bring itself to a more neutral and natural alignment. This leads to increased fluidity of movement through the all of the joints involved in your running, which in turn will help with stride length, improved gait and cadence, while decreasing wear and tear. The decrease in wear and tear minimizes the risk of over-use type injuries (sprains, strains, pulls, tears etc.) while prolonging your ability to train at a higher level and also lengthening your overall athletic career. Better posture will also lead to a more open sensation through the spine and shoulders, meaning better bio mechanics through the upper body and thus more efficient utilization of energy.
Enhanced Mind Body Connection
Another thing that you will notice is a far better ability to recognize what is going on with your body, correct things that could be fixed or improved on, and activate your muscles more efficiently. Once this ability is realized, you can begin to apply this to your running practice and figure out those "sticky" aspects of your stride. Obviously this is not an instant transformation, however given time and dedication, you WILL notice a dramatic difference.
In Summary:
As you can see Pilates doesn't effect any single aspect of your running career, but instead helps with every individual facet, helping to achieve an all around more efficient, stronger, faster more well balanced stride. For those of you looking to take your running game to the next level, this could very well be that missing puzzle piece.